Ernestine Shepherd first came to the gym at 56 years old. Prior to that, she never played sports and, by her own admission, "loved all kinds of fast food." At 74, she entered the Guinness Book of Records as the oldest bodybuilder in the world. Here is her story.
Every day, Ernestine Shepherd gets up at 2.30 am and goes on a 16-kilometer walk. Then, at 7.30, she goes to the gym, where until 11.30 she continues to practice herself and train others.
Ernestine is 82 years old.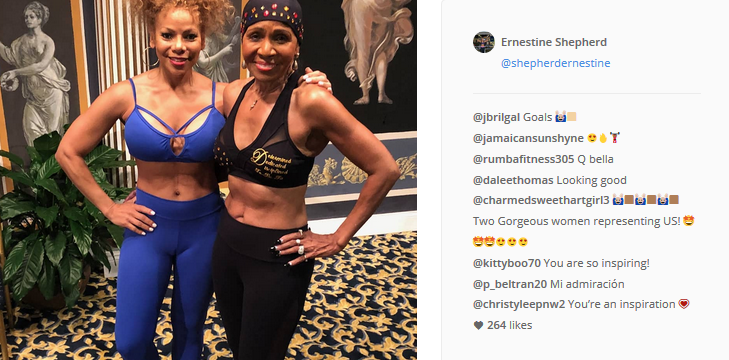 A native of the city of Baltimore (Maryland), she became engaged in fitness at the age of 56. Before that, an American had never done any exercises, except in physical education classes at school. Moreover, she admits that she "loved chocolate cake and all kinds of fast food."
What made the 56-year-old woman, who worked as a secretary in school, join the world of fitness and bodybuilding competitions? The reason is simple – she had to wear a swimsuit for the upcoming party.
Unhappy with their bodies, Ernestine and her sister Velvet decided to go to the gym and put themselves in shape. At first, Ernestine feared to raise the "iron" because of the myth that she could "pump". Velvet was the first to compete in bodybuilding. The sister joined her later, and they began to train together in the same sports form, which was different only in color.
Later, Velvet discovered a cerebral vascular aneurysm. Before her death, she made Ernestine promise that she would not give up bodybuilding and realize their common dream – to get into the Guinness Book of Records.
After the death of her sister, Ernestine fell into depression, but was able to recover and achieve the desired. In 2010, she was recognized as the oldest bodybuilder in the world. The following year, she was bypassed by Wilma Conner from Colorado, but Shepherd says she was happy for a rival who found motivation for training, as she and her sister used to do.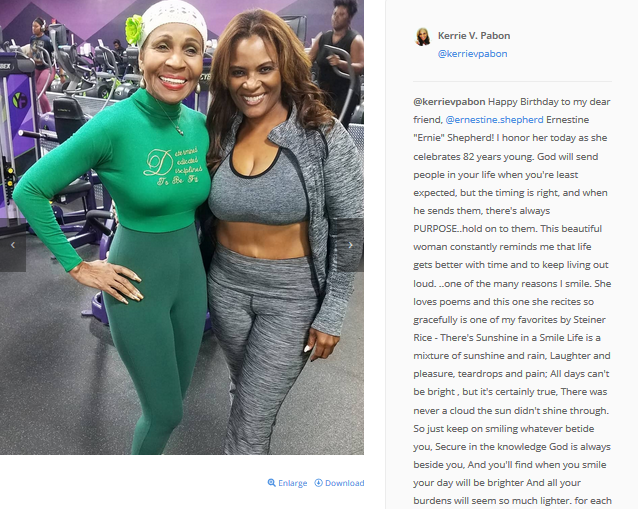 Now Ernestine travels around the USA with motivating speeches and her own training program. In addition, she continues to teach at her gym. At 81, she has a press with a relief resembling a washboard and impressive biceps.
In addition to a workout program that seems debilitating, Ernestine watches nutrition. She eats 5-6 times a day in small portions. The menu includes cereal, a handful of nuts and a slice of pineapple for breakfast, baked potatoes with chicken and asparagus for lunch, as well as brown rice, turkey and string beans for dinner. She tries to drink 8 glasses of water a day, and as a snack she drinks a glass of raw chicken protein.
Ernestine falls asleep at 10 pm, although it is recognized that "sometimes she is delayed until 11", and leaves herself only 3-4 hours to sleep. "That's enough for me," she says.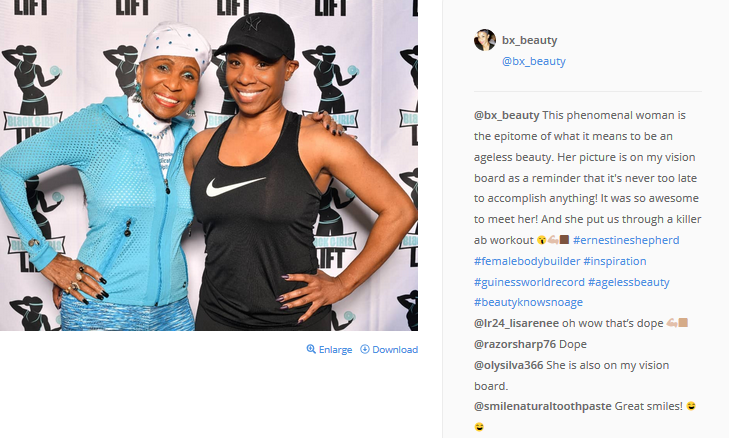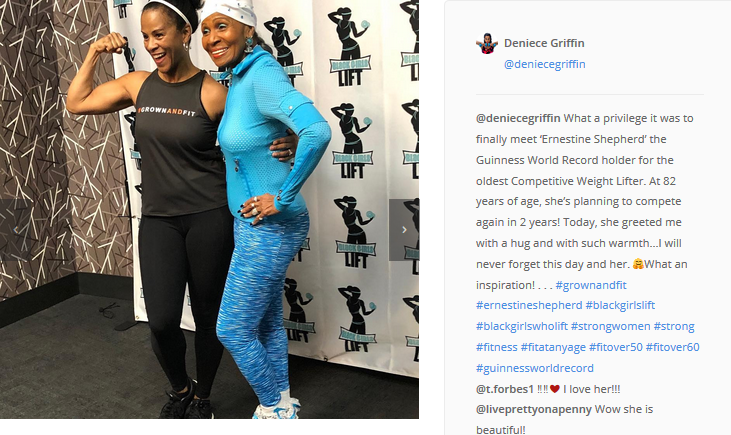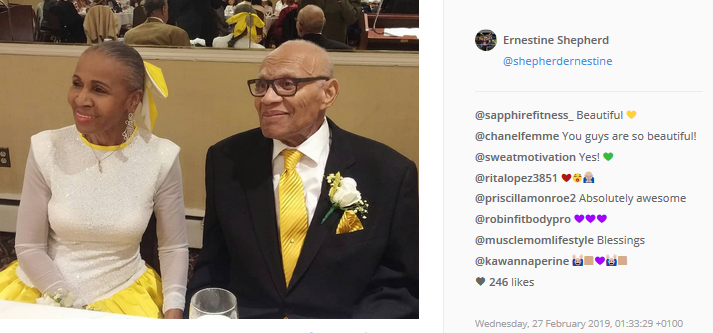 Being very religious, an American woman prays every morning and evening. She thanks God for her health and claims that her training regime, although it may seem too hard for someone, gives her pleasure. What could she advise people who, like her to 56 years old, are far from sports?
"First you need to go to the doctor and check your health. If the doctor said that playing sports will not hurt you, start with long walks. No need to immediately overcome 16 kilometers, let everything happen gradually. Then go to classes in the gym. Try to lift a small weight first and try to have a person next to you who is good at fitness and won't let you get hurt. Finally, eat healthy and drink plenty of water, "

says Ernestine Shepherd.