At the beginning of the year, almost every person thinks about what he has achieved over the past year, and makes plans for the next one. If you exercise and trained hard all year, but still have not achieved the desired results, do not despair – contact the professional bodybuilders. For these 10 people, bodybuilding is not just a hobby, they earn their living. So believe, these guys know what they are talking about.Phil Heath
1. Phil Heath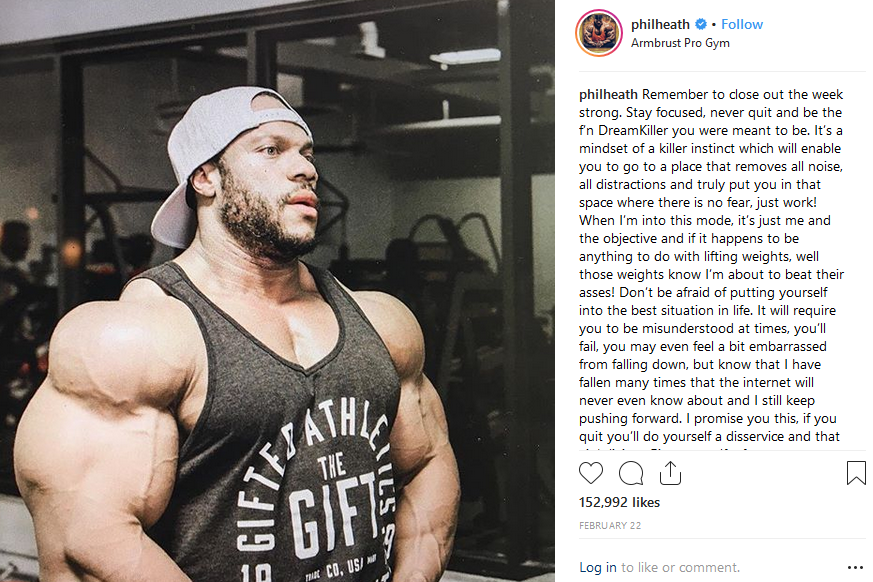 Who, if not the six-time title holder Mr. Olympia, open this list? The page of Phil Heath is replete with pictures of his gorgeous body and photos from workouts. By subscribing to his account, you can see for yourself what life is like a bodybuilding star.
2. Nicole Wilkins
If you want to persuade your girlfriend to start going to the gym with you, you are welcome to Nicole Wilkins page. In her Instagram you will find many posts with motivating quotes that will inspire you to move towards your goal.
3. Flex Lewis
This professional bodybuilder and father loves to hunt, and on his page you will find many motivating posts that will make you get out of bed and go to the gym. Oh yeah, he is also a three-time title holder Mr. Olympia.
4. Eduardo Correa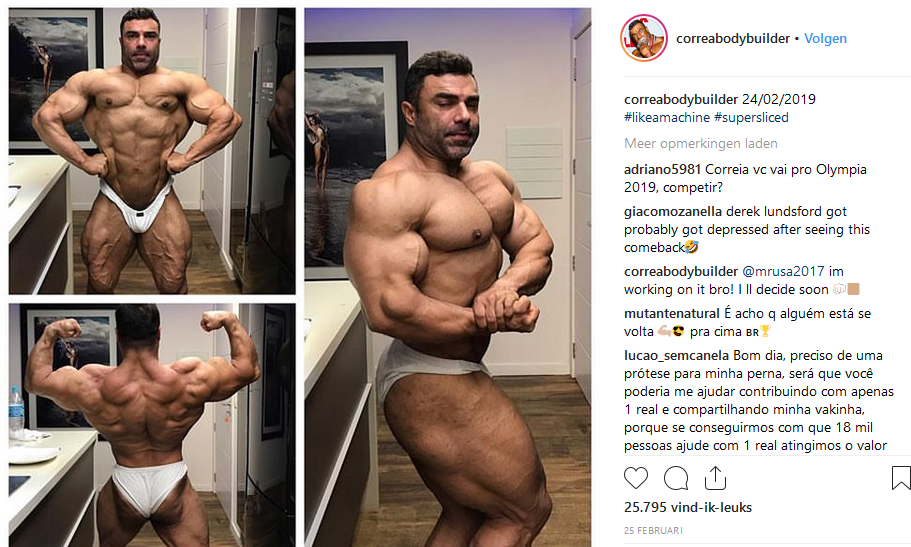 This Brazilian bodybuilder has not yet brought home the gold, but there is no doubt that he will work hard until he earns it. On his page a lot of photos from the gym and travel, in which he goes with his second half. Also, if you subscribe to his YouTube channel, you can watch his training progress.
5. Andrei Deiu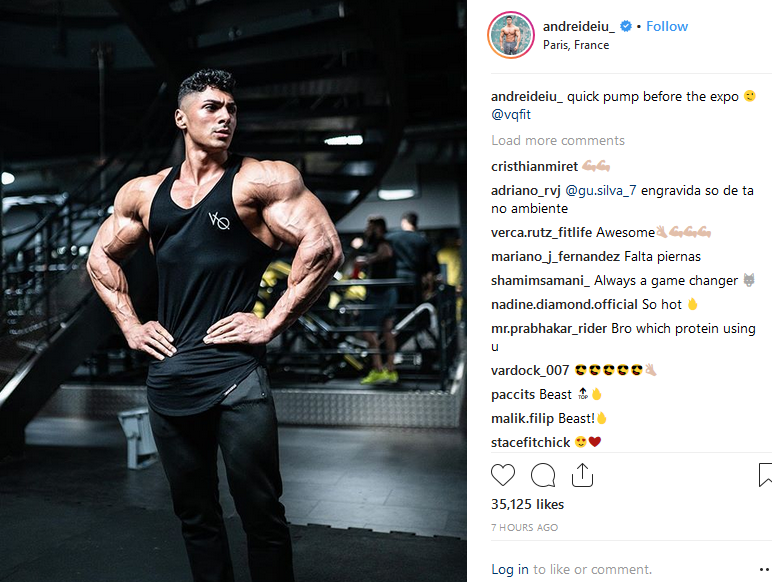 In adolescence, this bodybuilder faced the problem of many men: no matter how hard he tried, he could not gain weight and build muscle. He tried everything until he created a special program that worked precisely for him. Subscribe to his page and do not give up!
6. Edgard John Augustine
The next time you start complaining that it hurts you to walk upstairs after exercising on your feet or that you have a bad hangover to go to the gym, go to the Edgard John Augustin page and thank the Lord for what you have.
When Edgar was 4, his mother lost control of the car, and an accident occurred. It cost Edgar both legs. Despite the fact that he had to live all his life with artificial legs, he did not give up!
7. Thierry Bayala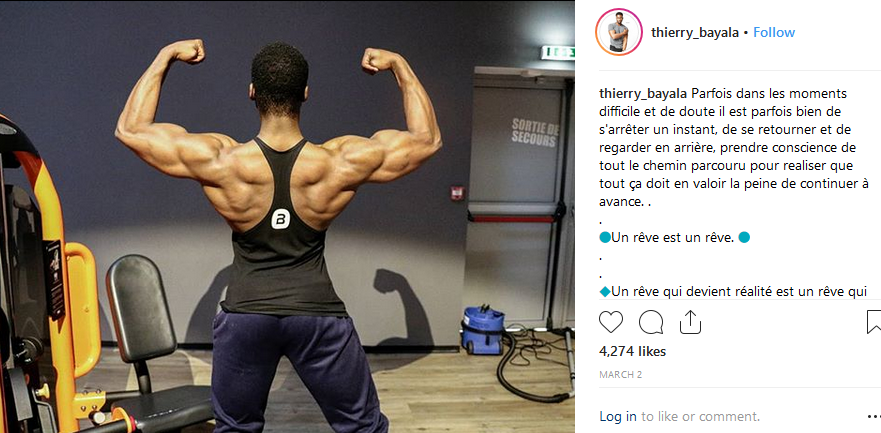 This French bodybuilder has dedicated his life to competition. Once in an interview, he admitted that he did not miss a single workout and was working hard on self-improvement.
8. Matt Ogus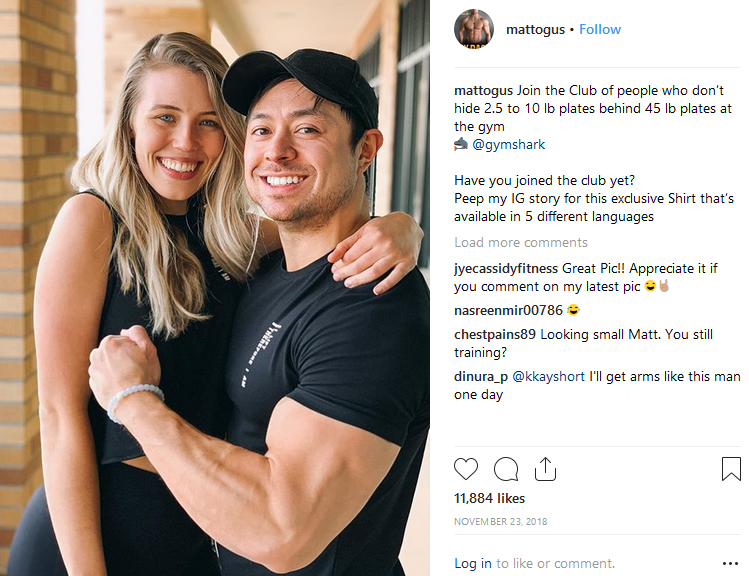 In addition to exhausting workouts, Matt Ogus also writes books where he gives advice on how to train. In addition to the page in Instagram, he has an account in Snapchat.
9. Jamie Alderton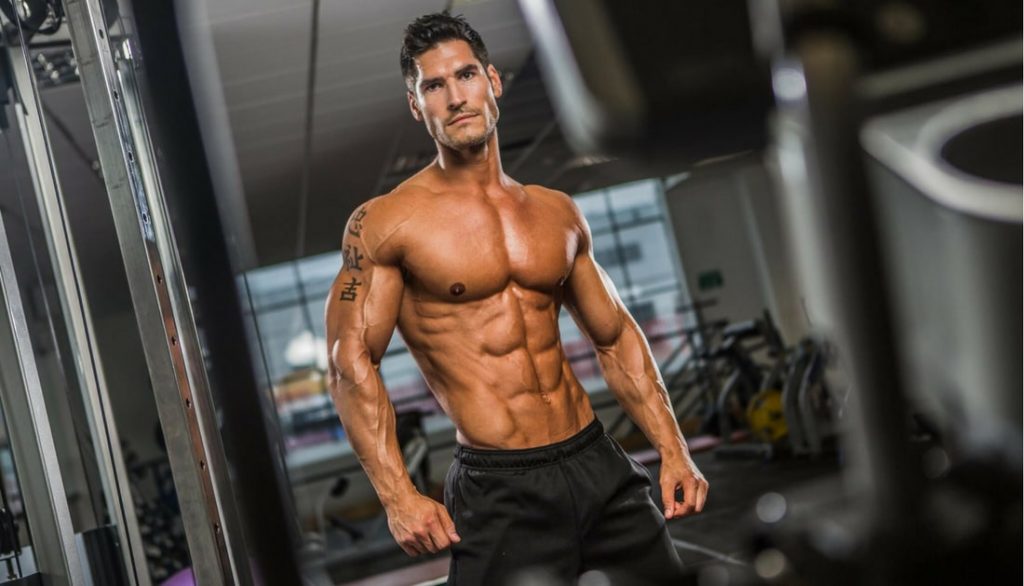 In addition to the title of bodybuilding superstar, Jamie Alderton has several other titles: he is the father, a former soldier of the British army, the founder of his own training program and the author of books. In his writing, he talks about how to combine workouts with a successful office life and problems with finances.
Furious Pete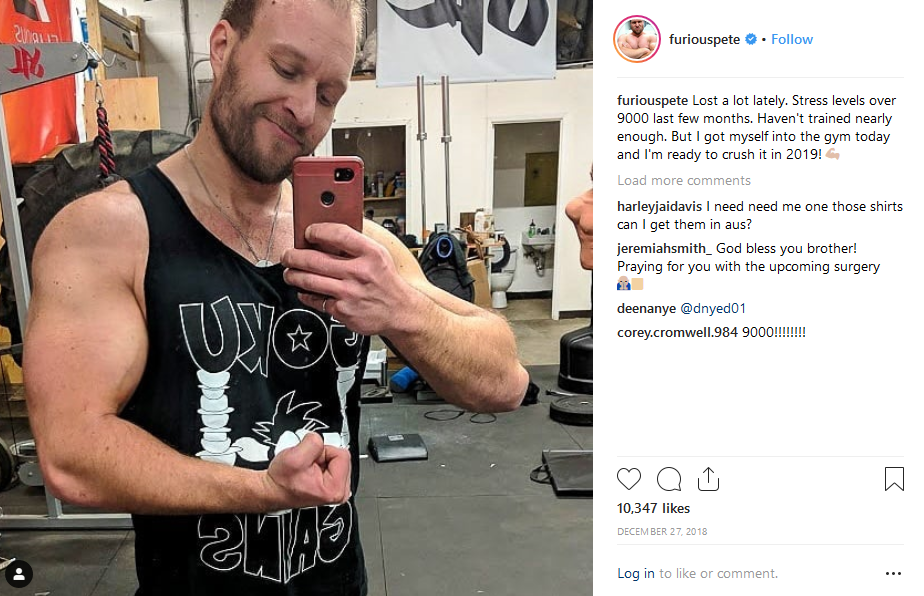 Last but not the worst, this bodybuilder has a wonderful sense of humor. In addition to training, he shoots funny videos with unusual challenges and puts them on YouTube.